SMART lake or astronomical clock. No problem
Astronomical clock in Stará Bystrica
The most accurate astronomical clock in the world with an astrolabe is located in Slovakia in Stará Bystrica, a village on the route from Čadec to Orava.
The astronomical part of the astronomical clock consists of an astrolabe showing the signs of the zodiac, the position of the sun and moon and the moon phases. The clock is controlled by a computer and the whole work is in the shape of a stylized image of Mary of the Seven Brides, the patron saint of Slovakia.
In order to give a perfect impression of the landmark, lighting was needed. This is timed using CRM-91H elements.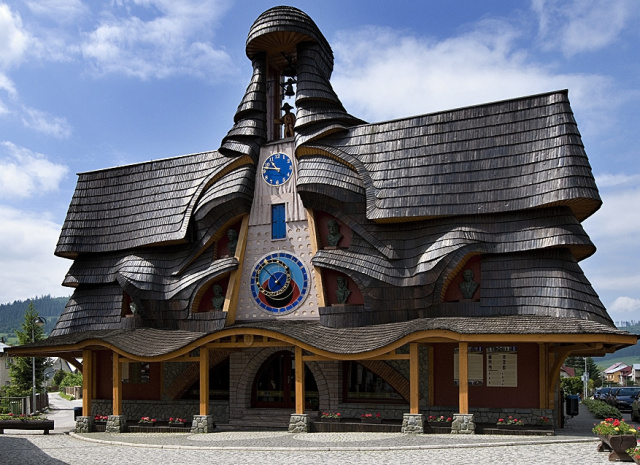 Lake Veľký Cetín
It's not just buildings and cities that are affected by smart wiring. This is evidenced by its use in controlling water oxygenation and controlling the operation of the fountain at Veľký Cetín Lake in Slovakia. The systems are controlled via a mobile app.